This profile was automatically translated using Google Translate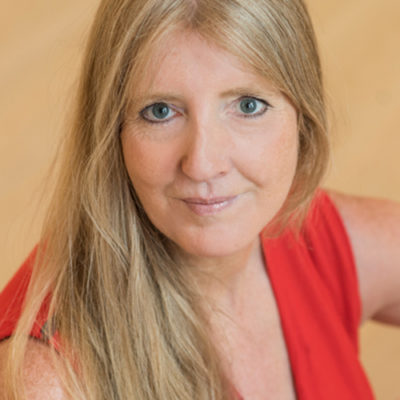 Amara Allelein
Essen, Hagen
Your longing for wholeness may lead you to me. We will approach this experience step by step. Tantric bodywork gives you a space in which you are welcome as you are.
Offers
Classes and Workshops
Dates & Facts
Experience

Seit 2004 Arbeit mit der tantrische Körperarbeit

Seit 2008 Praxisleitung SAMARA in Hagen, seit 2012 AYANA in Essen

Seit 2011 Seminarleitung

Languages

English, German

Qualifications

Tantric Massage Practitioner TMV® (AZ)
Background & Training
Energetische Heilung bei Hartmut Lohmann; www.chi-heilung.de
Schoßraum Prozeßbegleitung®
Therapeutische Frauenmassage TFM® - Claudia Pfeiffer
TAO-Massage nach Russel & Kolb
Ayurveda Fruchtbarkeitsmassage für Frauen mit Kinderwunsch, Rosenberg Ayurveda-Akademie
Tantric Massage Practitioner TMV® (AZ)
Certification for practitioners with professional experience.
The Tantra Massage Association (TMV®) offers the chance of extraordinary certification for providers with comprehensive professional experience
Start of Certification, 1/2017
Certificate, 1/2017

Tantra Yoga und Kaschmirische Massage - Daniel Odier
Assistenz Grundseminar Tantramassage TMV®; AnandaWave - Michaela Riedl
SET - Sexuelle Tiefenentspannung - Nhanga Grunow
Kansha Massage Ausbildung bei Kolja Kaiß
TAO-Healing n. Mantak Chia - Fusion der 5 Elemente, Heilender Atem, Knochenatmung
Ayurveda Fachberaterin Frauenheilkunde, Schwangerschaftsmassage - Rosenberg Akademie
Ayurveda Marmamassage und Pristabhyanga, Rosenberg Ayurveda Akademie
Fortbildung Weibliche Ejakulation bei Deborah Sundal
Ausbildung Hawaianische Energie Massage Lomi Lomi, Rachana Wolf
Making Love Paarseminar - 7 Tage-Retreat bei Diana Richardson
Forschungsarbeit mit der Yoniheilmassage im Frauenkreis "Rote Blüten"
Ayurveda Massage-Ausbildung, Ayurveda-Gesundheitsberater - Jahresausbildung bei Rania Blau
Tantramassage Ausbildung bei LoveCreation
Anal- und Beckenbodenmassage bei K. Ruby
Tantraseminar bei der Tantrischen Vision
Frauentrantra bei Christa Schulte, 12 Tage
Contact
email hidden; JavaScript is required