This profile was automatically translated using Google Translate
With respect and humor, appreciative and loving, I accompany you in leaving your comfort zone.
Offers
Massage Coaching

Classes and Workshops
Philosophy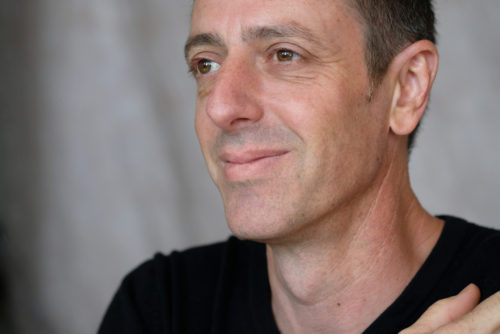 Receiving my first tantric massage made me realize that this art of touching touches the innermost home of a human being. I felt in me the desire and the ability to touch people so lovingly and attentively and completed the training as a certified Tantramasseur after TMV. My big heart, my devotion and appreciation for my counterpart is fully expressed in this form of touch and fills me deeply. Today, I accompany people in feeling themselves and accepting what is right there or wants to get out.

Christoph is part of the staff of Ananda Cologne - more information, free appointments and the possibility for online booking on the
Dates & Facts
Experience

Assistenz im AnandaWave Grundseminar 2016, 2017, 2018

Languages

English, German

Qualifications

Tantric Massage Practitioner TMV®
Background & Training
Systemische Sexualtherapie, Ulrich Clement, ISTG Heidelberg
Co-Leitung Tantramassage-Ausbildungsseminare nach TMV, AnandaWave
Wheel of Consent Practitioner Training - Dr. Betty Martin
Co-Leitung AnandaWave Yoni-Lingam-Achtsamkeitsseminar
Co-Leitung achtsamkeitsbasierte Körper- und Psychotherapie Heiligenfeld-Nachsorge Köln
Tantric Massage Practitioner TMV®
Professional training according to standards of the German Tantric Massage Association (Tantramassage-Verband, TMV®)
Start of Training, 12/2015
Certificate, 6/2017
Assistenz im AnandaWave Grundseminar

Mental- und Entspannungstrainer, Safety Energetics
Making Love Retreat Diana u. Michael Richardson
Directions
ANANDA – Kunst der Berührung
Frankfurter Str. 40
51065 Köln
Get Directions