This profile was automatically translated using Google Translate
Tantra means appreciation and mindfulness for me - experimenting in the game of passion. Tantra leaves a lot of room for creativity and yet takes place in a clearly defined setting where you can safely drop yourself.
Offers
Massage Coaching

Classes and Workshops

other offers
Philosophy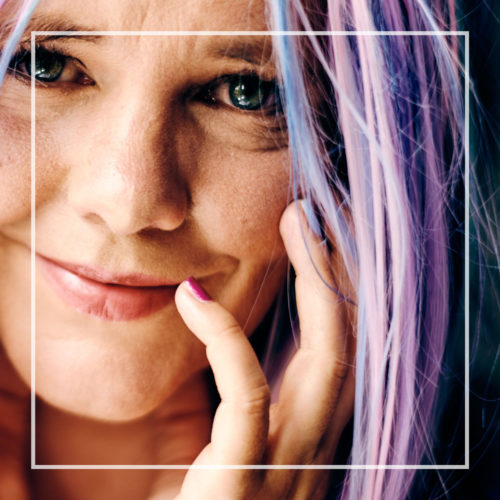 I would like to pass on with passion what I was able to experience on my tantric journey. I have thankfully completed my professional training - it is now the beginning of the continuation:
"I felt really comfortable with you, I was able to learn AnandaWave (at AnandaWave ) and above all, I got to know ME through it, I was able to work through wonderful processes and to develop myself please do not stop it ....
I thank you for your love and passion, with which you have drawn me into your spell. I thank you, that you have picked me up again and again at my borders, taken by the hand and allowed me to go on carefully.
You gave me protection and security, which allowed me to develop freedom.
You have given me self-esteem, joy in sensual contact with people. Joy of my own body - without shame. Through you I have found my place in practice. I live this feeling and as always the alphabet unfortunately does not have enough letters to express the experience and the feelings. I am so glad to be able to convey and give these great emotions and impressions in the form of touches and mindful encounters to others. Hach - life is beautiful !! "
My offers:
1. Tantra massages
2. Touch coaching for couples and singles
3. Shibari bondage massages
4. BDSM massages
5. Sex Coaching - Somatic Bodyworking
6. ASMR Tantra massages
Here are some feedbacks from my guests about our encounters:
https://feelzeit.de/feeltalk-feedback-referenzen/

Coco is part of the team of Ananda Cologne - more information, free appointments and the possibility for online booking on the
Dates & Facts
Experience

Seit 2017 gebe ich Tantramassagen

Seit 2019 bin ich Leitungsassistenz in Seminaren

Languages

German

Qualifications

Tantric Massage Practitioner TMV®
Background & Training
Professional Online Marketing Manager – Schwerpunkt Influencer Marketing
Bodyworker & Online Marketing Professional – Firmeninhaberin von feelZeit.de
Tantric Massage Practitioner TMV®
Professional training according to standards of the German Tantric Massage Association (Tantramassage-Verband, TMV®)
Start of Training, 12/2017
Certificate, 9/2019

TV Redaktionsleiterin / Head of Casting (RTL, RTL2, SAT1, Pro7, ZDF, VOX, ARD, Kino)
Lakota Schwitzhütte - Remo & Kaya
Domina Ausbildung - Le Salon Bizarre
Abhyanga Massage Workshop - Amara
Tantra meets BDSM - Le Salon Bizarre
Body in Motion Advanced - Diamond Lotus
Tantra meets BDSM - Julia & Kaya
Body in Motion basic - Diamond Lotus
Yoni- und Lingam Achtsamkeitsseminar - anandaWave
Zertifizierte Wellnessmasseurin - intern. Massageschule Düsseldorf
Shibari Massage - Julia & Kaya
Betriebsorganisatorin Werbeagentur McCann Euro Advertising
Groß- und Außenhandelskauffrau
Directions
feelZeit - Hautnah im Ananda
Frankfurter Str. 40
51065 Köln
Get Directions