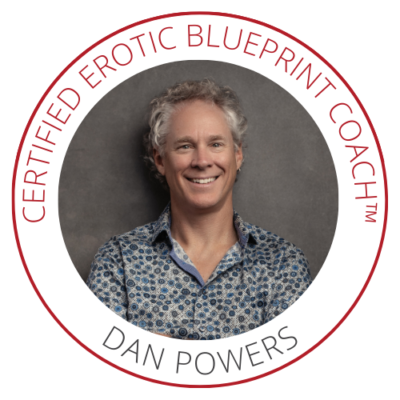 Dan Powers
Boulder / Colorado
My mission is to transform the conversation of sex in the world by bringing light into an area many shroud in darkness. I do this by teaching women, men and couples how to connect with each other spiritually and sexually.
Offers
Classes and Workshops

Other offers
Philosophy
Private Sessions
Private sessions are the most popular and in-depth offering available. Sessions typically last between 90 minutes and 3 hours; each beginning with a conversation to learn the individual's history, wants, needs, and desires. This conversation is then used to uniquely customize the session that will best work for you as an individual or together with your partner. Sessions can be designed to work personally with me, or if the feminine energy is desired, with my partner, Elizabeth Wood who has unique talents of her own. The result will be a new way of connecting with others sensually, sexually, emotionally, and energetically.
Learn more at: pleasureengineer.com
Immersion Weekends
Come and explore your sexuality in a setting designed to quickly and safely expand your knowledge base and experiences. These weekends begin by creating a safe container to identify your desires and explore your sexuality. The weekend completes after having discovered many different facets of your sexual desires and needs. Individuals and couples are welcome.
Group Classes and Consulting
I offer group classes and consulting in a wide variety of sensual and sexual healing practices. As an educator, I am also available to speak on these topics as well.
For more information on the options available, please see the list of teachings below.
Testimonials
"Dan and Elizabeth are high integrity, safe, sane and experienced. I had felt disconnected from what Quodoushka would call my "genital sense of self." After my session with them, I was more comfortable in my body, as it is, and had more of an interest again in my sexual energy. I felt nurtured, heard and seen, and accepted as I am and where I'm at in my own healing journey. I highly recommend their supportive sessions and feel comfortable referring clients to them."
Jade Beaty, founder, Sensual Wisom and Heart Puja - Sensual Wisdom
Dates & Facts
Experience

2006 - Present: Elite Certified Tantra Educator

Quodoushka, Sky Dancing Tantra, Human Awareness Institute, Female Ejaculation with Deborah Sundahl, Landmark Education

2017: Certified Sexological Bodywork

2011 - Present: Beyond the Bedroom

2017-2020: Back to the Body

2020 - Present: Pleasure Engineering

2011 - 2016: SensualU

Landmark Education

2020 - Certified Erotic Blueprint Coach

Languages

English

Qualifications

Certified Sexological Bodyworker
Background & Training
International Professional Surrogate Association (IPSA)
Certified Sexological Bodyworker
Contact
email hidden; JavaScript is required