This profile was automatically translated using Google Translate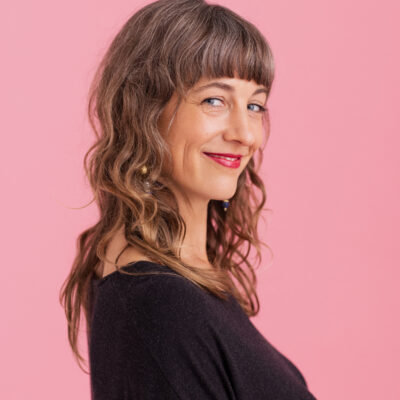 Iva Samina
Berlin / Prenzlauer Berg
I am happy to accompany and support you in exploring new perspectives and paths towards yourself, your body wisdom, sensuality and desire.
Offers
Classes and Workshops
Philosophy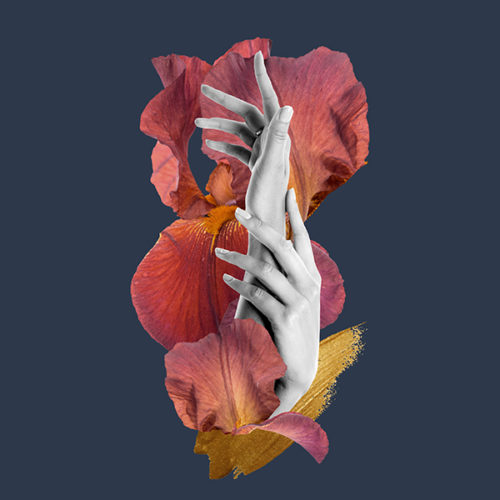 I love touching you with my warmth, experimentation, wisdom, depth and playfulness on a cognitive, emotional and physical level. In my work I give impulses and open a value-free space for you and your resonance.
I myself grew up in very different contexts and living environments between Germany and Italy and, in addition to my knowledge as a sexologist, I draw on my wealth of experience as an alternative practitioner, coach, hypnotherapist, hypnobirthing birth preparer, very young mother of three daughters and curious body and sexuality researcher. A focus of my work is the consideration of the "feminine principle", away from the dominance of rational thinking and analyzing towards allowing softness, intuition, relaxation and slowness. A few years ago I launched "IVA Samina - Space for Conscious Sexuality".
Guest Feedback:
"She inspires, she grounds and uplifts at the same time, she creates a warm circle around herself in which one can remain comfortable. IVA Samina - Unfold Your S.xuality has achieved and created something - a space in which people can interact with their own bodies , one's own soul, one's own sexuality merges and becomes self- and co-n-centered: becomes one with oneself, ... and yet opens up to the other person and to nature, so UNFOLDS." sexo logica
"Iva is an extraordinary woman who I have such a high level of respect and admiration for. I have found working with her in the area of sexological bodywork as genuinely profound, and that doing so has opened a space of deep healing, self-connection and empowerment for me that has had a hugely positive impact on my life. She creates a beautiful space for the work, and exemplifies true expertise, connection, care and wisdom in her way of being with people. I found that Iva understands and deeply embodies the power of the feminine to support healing and awakening through working with sexual energy and the body. I trust her fully, and feel great gratitude for the privilege it has been to work with her." Jon
"Iva creates a better world. Because she teaches women to feel better about their bodies and how to deal with them. Because she explains to men that bodies work differently than in porn. Iva's work reduces aggression, frustration and stupid expectations. I would Send Iva to every school class in the world to make it clear to the kids that it's about togetherness. This wonderful woman does work for peace, happiness and meaning - more is not possible." dr Hajo Schumacher
Dates & Facts
Experience

Heilpraktikerin, Coaching, Hypnotherapeutin, Tantramasseurin, Sexological Bodyworkerin, Self:Cervix, Moon Mother®

Languages

English, German, Spanish, Italian

Qualifications

Certified Sexological Bodyworker

Tantric Massage Practitioner TMV® (AZ)
Background & Training
Gründung von ivasamina.com
ISTA Level 2 mit Rex Rafiq, Kamala Devi, Laurie Handlers
Wheel of consent mit Betty Marten
Self:Cervix Training bei Olivia Bryant, Susanne Roursgaard, Matthias Schwenteck
Level 1 Moon Mother® Training bei Miranda Gray
Tantric Massage Practitioner TMV® (AZ)
Certification for practitioners with professional experience.
The Tantra Massage Association (TMV®) offers the chance of extraordinary certification for providers with comprehensive professional experience
at TantraConnection, Olaf Göbel
Start of Certification, 11/2017
Certificate, 11/2017

Dearmoring and Full Body Orgasm bei Andrew Barnes
TFM (Therapeutische Frauen-Massage und Fruchtbarkeitsmassage)bei Claudia A. Pfeiffer
Yoga-Chakraretreat bei Alexander Peters Gesundheitszentrum Sonne & Mond
Tao Tantra Yoni Yoga bei Layla Martin
Making love Retreat bei Diana und Michael Richardson
Handarbeits- und Handwerksabend Workshopleiterin bei Andrea Silvanus
Ma Yoni, mon amour (Beckenbodenfortbildung) bei Veronique de la Cochetiere
Certified Sexological Bodyworker
ISTA Level 1 mit Bruce Lyon, Kamala Devi, Dhyan Niten
Dynamische Tantramassage bei Zinnoberschule
The path of love bei Osho Institut mit Rafia und Turiya
Tiefenmassage Joint Release bei Massieren-Lernen Berlin
Deep-living Jahrestraining bei James Swank
Tantra Basis Massageausbildung bei Kashima
Systemisch-intergrative Sozialtherapeutin bei ISIT
HypnoBirthing-Kursleiterin bei HBGE
Coaching I & II bei Coaching Spirale
Hypnotherapeutin bei Berliner Schule für Heilkunde
Tantra Basis Massageausbildung bei Sanft wie Seide