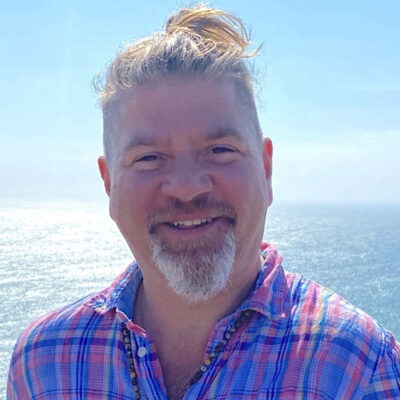 Kian de la Cour
Norwich & London, U.K.
I work together with people who have a clear sense of something they want to learn or explore in the realms of sexuality, arousal & self-regulation, intimacy and embodiment. I focus on co-creating a greater sense of bodily safety and ease.
Offers
Classes and Workshops

Online Practitioner / Online Classes
Philosophy
I believe in the wisdom of the body and the value of pleasure. I believe that every body has the right and the ability to access more pleasure. I started to work in this field becasue I was & am aware that many people cannot or do not access this pleasurable wisdom which I believe is available to all. I love Annie Sprinkle's quote "Let there be pleasure on Earth and let it begin with me".
Dates & Facts
Experience

Work with clients since 1996

Work with groups since 2011

Teaching the Certificate in Sexological Bodywork since 2018

Languages

English, Danish

Qualifications

Certified Sexological Bodyworker
Background & Training
Certified Sexological Bodyworker
International professional training for somatic sex educators. Recognized by the Association of Somatic and Integrative Sexologists (ASIS).
at ISS, Uma Ayelet Furman and Deej Juventin
Start of Training, 2/2014
Certificate, 6/2014
I interned with Deej and Uma at the 2015 & 2017 UK trainings., 6/2017

Tantric Surrogacy Therapy training
Osho Rebalancing / structural integration bodywork training
trained as a Sacred Intimate with Body Electric USA
Directions
The School of Somatic Sexology
Norwich & London, U.K.
Get Directions