This profile was automatically translated using Google Translate
The most important person in my life is the one who is with me right now. Lovingly and mindfully, I accompany you on our journey together of body, mind and soul. Healing change and personal growth are important to me!
Offers
Massage Coaching

Classes and Workshops

other offers
Philosophy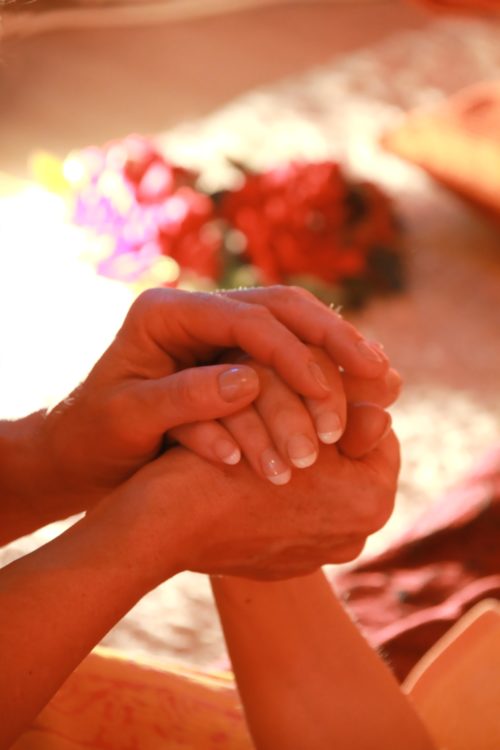 With my work I want to contribute to more awareness, as well as attentive and loving interaction with each other. Ultimately, I see in my work as a result the inner and outer peace with itself, its relationships and the world.
"Klaus Gabriel touches in a very special way and with a lot of time to arrive, I was able to enjoy a wonderful massage, like immersing myself in another world, just close my eyes, turn off all thoughts, let myself go, surrender and only His attentive and loving touch was a very special experience for me, thank you for these nice hours. "
"Very attentive and sensitive, Klaus Gabriel performs the massage, blocked energy flows again and relaxation spreads through the atmosphere immediately created confidence and well-being, I was charged with new energy in the coming weeks."
Dates & Facts
Experience

seit 2005 Gesundheitspraktiker (BfG) für Persönlichkeitsbildung

seit 2010 Tantramassagen nach BeFree

seit 2011 systemisch-phänomenologischer Familiensteller

seit 2012 Tantralehrer und Seminarleitung

seit 2015 Tantramassagen nach Andro

Languages

English, German, French

Qualifications

Tantric Massage Practitioner Andro® L1
Background & Training
Weiterbildung Systemische Sexualtherapie (IGST)
Systemisch-phänomenologischer Familienaufsteller (Hellingerschule, Berchtesgaden)
Tantric Massage Practitioner Andro® L1
Tantric Massage Training (Level 1)
Start of Training, 4/2015
Certificate, 6/2015
Tantramassage Grundausbildung Fortbildung, 8/2017

Zertifikat Taomassage (Nhanga Ch. Grunow)
Tantralehrer (BeFree-Institut, Speyer)
Tantramassage Grundausbildung Fortbildung
Reiki-Meister/-Lehrer (Spirituelle Schule, Rastatt)
Gesundheitspraktiker (BfG) für Persönlichkeitsbildung (DGAM, Freiburg)
Grundlagen Tibetische Massage (Lama Lobsang Thamcho Nyima)