This profile was automatically translated using Google Translate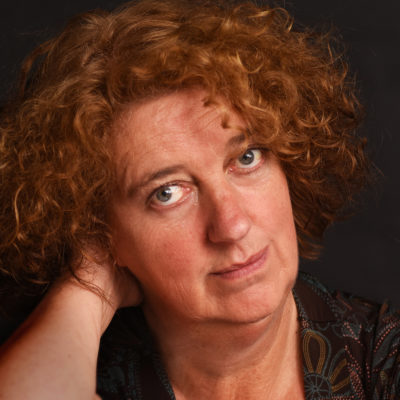 Sandra Kaiser
Buchholz in der Nordheide, Hamburg
Pleasure and desire: Sexuality is also communication
Philosophy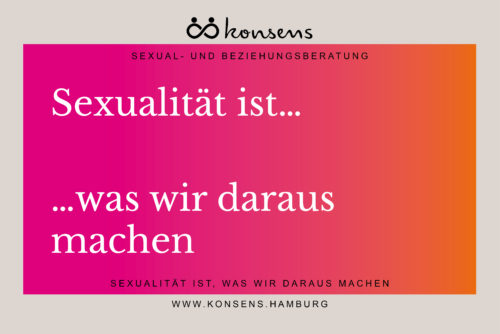 Sexuality as self-knowledge
Sexuality is so special and unique in our lives because it is a mixture of physical and mental experiences and feelings at the same time. We can experience an intense connection through them - to ourselves as well as to a partner.
The way we experience ourselves sensually and eroticly reflects our whole personality. Showing yourself with these inner parts and revealing deep feelings and thoughts is an important part of true intimacy. This courage is rewarded with an authentic, shared sexuality that is not only physically intimate and can make you deeply happy.
Sexuality is perceived as unexpectedly confusing, even during puberty. If a second person, relationships and partnerships are added later, this can multiply enormously.
In addition to the frequent question »Is that normal?« it is important to know the connections between physical and psychological experiences.
The path we take to become aware of our sexuality, our desire, our body, our being a woman and man, our (self) love and shadow issues requires courage and openness.
longing for change
I perceive a deep longing in many women. Far too many women are dissatisfied with their sexuality or content with a restricted, reduced form of pleasure in their lives.
In their dissatisfaction there is often a certain helplessness, because they believe their feelings cannot be changed. That's not true - sexuality can be learned. However, change requires knowledge about our body, our psyche, our nervous system, our breathing and our sensuality and ability to be aroused.
Head and body are often perceived as unconnected parts of one's own self, but they are a wonderful team that makes sexual experience holistic and full-bodied.
Psyche and body regulate each other. We can calm or arouse our body via the psyche, just as we can initiate new feelings in our body via our psyche. On the level of the body we experience relaxation and excitement and with our head we process the impressions and gain insights from them.
The sweetness of life
The sweetness of life lives in our body - we have to allow it. For this we need self-confidence and the certainty that what we feel is always right. It is important to follow our gut feeling and the more we trust it, the clearer the path to our own intuition becomes.
If we manage to put aside the scissors in our heads and let our thoughts free, we can get great inspiration for our lust from fantasies. We succeed in doing this by refraining from the constant evaluations and instead concentrating on feeling.
Our feelings give us a deep connection to ourselves. Our curiosity and our desires invite us to play and explore. A deep, fundamental "yes" to us welcomes whatever wants to arise. At the same time, it invites our borders. Boundaries are important for us to feel safe and to relax.
Sexuality has the potential to mirror us and let us grow. In it we can experience and redeem ourselves. We can experience deep devotion and clear guidance, enter trance-like states and experience our mind and body as one.
What does it take for you to experience your sexuality as a wonderful place?
Dates & Facts
Experience

Leitung der Selbsterfahrungsgruppe "Beziehung und Sexualität" ab 2019 in Hamburg

Languages

German

Qualifications

Tantric Massage Practitioner TMV®
Background & Training
Assistentin einer offene Tantra-Gruppe, HH
5Rhythmen tanzen - dynamische Tanzmeditation nach Gabrielle Roth
Integrale Körpertherapie; Integralis Institut Hamburg
Paar- und Sexualtherapie; Ausbildung am Institut für Beziehungsdynamik, Berlin
Einführungskurs Sexological Bodywork
TRE - Trauma Release Exercises mit David Bercelli
Tantra-Jahrestraining bei Wolfgang Schulte am Hülse & Christine Pfalz, Art of Loving, HH
Tantra-Jahrestraining bei Silvio & Mara Wirth, Secret of Tantra, Lübnitz
Tantric Massage Practitioner TMV®
Professional training according to standards of the German Tantric Massage Association (Tantramassage-Verband, TMV®)
at TantraConnection, Olaf Göbel
Start of Training, 7/2015
Certificate, 10/2016