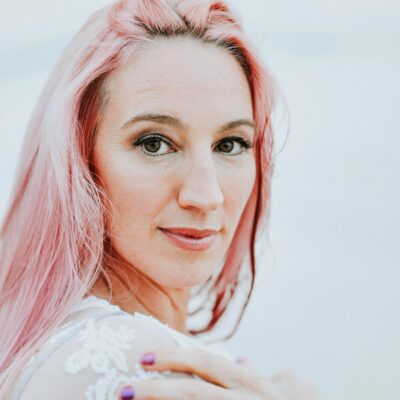 Lorraine Pentello
Tarneit
I provide a safe, nurturing and healing space where you can learn about your body and sexuality. Offering both online and in person sessions.
Offers
Classes and Workshops

Online Practitioner / Online Classes
Philosophy
I have been a sex-industry professional for almost 25 years; initially working in erotic dance then moving on to sex education and sexual healing.
Bringing embodiment into erotic dance was an enlightening experience for me. Watching the small changes each in each interaction, and feeling the energy shift for for both me and my client was magical.
Working in this line of work was fun, but knew I was limited in the ways in which I could help people, so I made the shift into Somatic Sex Therapy, and I haven't looked back since!
I decided to also learn about EMDR and other forms of Trauma Therapy as I found these therapies really complimented working with Somatic Sexuality during my own healing journey.
Dates & Facts
Experience

1998 Started working in the Sex Industry

2015 Started working one on one with clients in person and online

2020 Started working online with groups doing workshops

Languages

English

Qualifications

Certified Sexological Bodyworker

Certificate of Somatic Sex Education (CSSE)
Background & Training
EMDR Certification Training
STREAM with Ellen Heed PhD
Certificate of Somatic Sex Education (CSSE)
The Certificate in Somatic Sex Education (CSSE) was designed to provide a level 2 training for Certified Sexological Bodyworkers (CSBs)
at ISS, Uma Ayelet Furman and Deej Juventin
Start of Training, 2/2016
Certificate, 9/2016

Certified Sexological Bodyworker
International professional training for somatic sex educators. Recognized by the Association of Somatic and Integrative Sexologists (ASIS).
at ISS, Uma Ayelet Furman and Deej Juventin
Start of Training, 2/2015
Certificate, 9/2015
Introductory Certificate In Embodied Counselling, 12/2015

Pelvic Pain and Beyond training with Ellen Heed PhD