This profile was automatically translated using Google Translate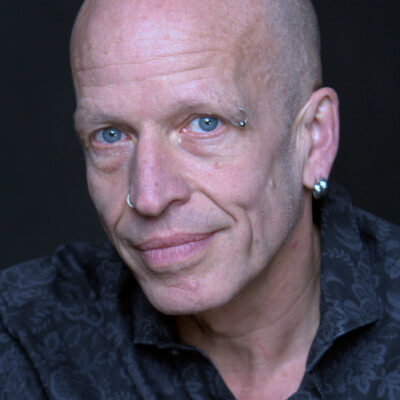 Konstantin Dellbrügge
Nürnberg, München
Our body is a wonderful instrument that challenges us players. Let's accept the challenge, let's learn to elicit tones from it that we didn't think were possible, as diverse and lively as life itself.
Offers
Classes and Workshops

Online Practitioner / Online Classes
Philosophy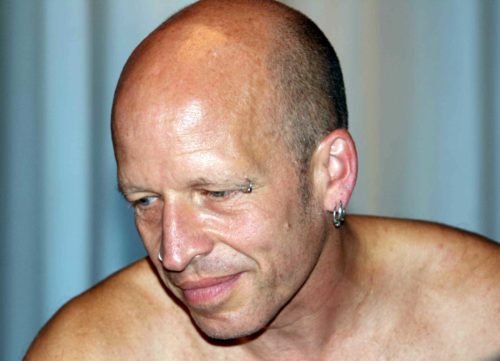 The tantra massage is one of the few ways to experience yourself in a completely new way, far from role constraints and behavioral patterns.

Embedded in a ritual of worship, you as the recipient are at the center of the unintentional and loving touch. And if you allow yourself to be touched, this can initiate or support a healing process for mind and body that continues to have an effect in your everyday life.
In the tantric massage we meet not only as you and I, but as embodiments of the female and male principles, of Shakti and Shiva. And with the mindfulness of loving touch, yin and yang, so often in competition, can be reconciled.

Tantric massage is an invitation to a journey of discovery . A journey to your own body, on which I will accompany you and take care of you. You can let go and enjoy. And in the course of the massage you can experience that your body is not a burden, but a celebration.
I am at your service during the massage and I am happy if I succeed in kidnapping you. 😊
In SexualCoaching , that Essentially based on the approach of somatic learning, which I was able to learn in my training as a Sexological Bodyworker , I will accompany you in your individual learning process, which should lead you to a more authentic, freer and happier sexuality. Our conversations about your sexual experience are enriched by guided bodywork (breathing, movement, voice and conscious body awareness}, reflective touching and jointly agreed learning tasks, which you can use to grow alone or with your partner between sessions.
Touch coaching focuses on unintentional and mindful touch in a safe space. The conscious perception of different dynamics and intensities of touch and the accompanying communication about the associated sensations can promote a new view and an expanded understanding of one's own body.

For clients who book touch coaching, at least one of the following questions is usually of central interest:

* "Which touches do I find particularly pleasant, what do I like less and where are my limits?"
* "How do I learn to describe better how I feel when touched and what touches I desire?"
* "What do I have to consider if I want to touch well myself? How can I learn to improve my touch quality?"
* "How can I learn to improvise on my body's keyboard by touching myself?"

Using the touch coaching approach, you expand your repertoire of touches and the associated sensations that you can elicit from yourself or from a partner. It is a journey of discovery that can help you become conscious and able to speak in the context of your needs. It supports you in this. breaking out of ingrained patterns and leaving meaningless rituals behind you in order to playfully conquer a new world for you.

Feedback from customers on the tantric massage:

03/04/2022 Entry by Tanja (after a couple massage)

Dear Konstantin, I wanted to say thank you again for the nice experience! There were so many emotions in such a short time, and as a couple we also notice how we perceive and touch each other even more consciously. You gave me security and trust very quickly, and I felt myself letting go more and more. I think the most blatant of all the blatant touches was actually the experience of being held, because that's usually my role. Thank you from the bottom of my heart!

09/21/2021 Entry by Anja
Hello Konstantin, your massage was great and still had an intense effect. It seems to me that very deep layers of my own are being brought into a healing balance. Brilliant.

07/29/2021 Entry by Miriam
Your massage was just gorgeous. I felt seen and valued from the first moment. I could just be there with my needs. You gave me security and I could let myself go completely. Your lightness and open nature give you a great feeling of security and trust. Thank you for these wonderful hours. I'll definitely be back. Best regards!
07/03/2021 I entry from HP
The culmination of my vacation in Franconia was the tantra saga by/with Konstantin. Through his empathetic and soulful hands he took me on a special journey. I have never experienced my body/soul so wonderfully. I recommend every man a tantric massage with Konstantin. His hands are divine and I'm still floating.

02/19/2020 | Entry by Susanne
Thank you from the bottom of my heart for this wonderful experience! Touching, inspiring and appreciative - thank you.
Feedback from customers on sex Coaching :
04/21/2021 | Entry by Friedmar
I came to Konstantin through a recommendation. We quickly found an appointment together. I found him to be very empathetic, both in the preliminary and follow-up discussions and in the actual body work. Gradually, in several sessions, we were able to dissolve what had manifested itself in deep tension in my body.
08.04.2021 | Entry by Ruben
I have been treated by Konstantin several times with the aim of feeling better again and being able to find more love for myself. The therapeutic units were always relaxed, enriching, funny and instructive. Konstantin was able to help me on many points and create new perspectives. I always felt recognised, accepted and professionally cared for and advised.
04/02/2021 | Entry by Melanie
Very nice, natural coach and masseur, who also creates a relaxed setting for unusual topics.
With massages and touch coaching, he has a great touch quality and you can talk to him about really everything. A very good contact for sexual issues here in the greater [Nuremberg] area.
Dates & Facts
Experience

Seit 2015 arbeite ich im Nebenberuf als Tantramasseur mit Frauen, Männern und Paaren

Seit 2020 selbstständig als Sexual- und Berührungscoach, Tantramasseur

Languages

English, German

Qualifications

Tantric Massage Practitioner TMV®
Background & Training
Diplomlehrgang "Sexological Bodywork" (zertifiziert)
Yoni- und Lingam-Massage (TantraMovement, Koh Phangan)
Yoni- und Lingam-Massage bei Melanie Fritz
Body in Motion (Advanced) (Diamond Lotus, Berlin)
Thai-Yoga Massage (Advanced) (anerkannt von Sunshine Network / Thai-Tao)
Thai-Yoga Massage (Basic) (anerkannt von Sunshine Network / Thai-Tao)
Body in Motion (Basic) (Diamond Lotus, Berlin)
Tantric Massage Practitioner TMV®
Professional training according to standards of the German Tantric Massage Association (Tantramassage-Verband, TMV®)
at TantraConnection, Olaf Göbel
Start of Training, 6/2014
Certificate, 9/2015

Studium Germanistik, Theaterwissenschaften und Pädagogik in Erlangen und Berlin