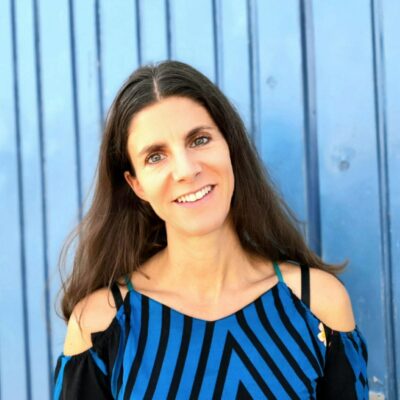 Sorah Behren
Tübingen, München
I offer counseling and bodywork for topics around the femininity and womb topics. In addition, I offer sexual counseling and coaching for both men and women and work according to the method of Sexocorporel after JY Desjardins
Offers
Classes and Workshops

Online Practitioner / Online Classes

Other offers
Philosophy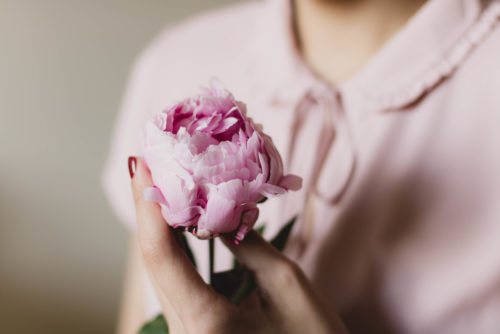 It was my fortune that I found Sorah as a Tantra practitioner accidentally online because I was interested exploring in Tantric therapy as a way forward my inner healing. At that time I was going through immense difficulties due to my broken marriage which had driven me to a point of feeling disconnected with myself as a sexual being. This had contributed to my depression becoming unmanageable. The types of meditation and other techniques I had been using were no longer helping me to find inner strength. Although, that time my interest was in reconnecting with my own sexuality as a woman, through regular meetings with Sorah I discovered that I could do that only by learning to let my whole body speak. As I am a very mental person, this process is since childhood very challenging for me. Sorah received me with abundant compassion and understanding, and somehow she knew how to best support me to find my way in my own journey. Sometimes she did it through physical touch using her own body or other objects, sometimes with words and sometimes by just being present to what was flowing out of me. It has taken me over a year of regular contact with Sorah to be able to understand at least roughly which direction my inner journey should take. As my guide - Sorah has been extremely accepting, patient and understanding which helps me in my daily life to learn to develop this attitude towards myself. Unlike some spiritual teachers I met during my travels in India and Europe, Sorah does not impose her personal spiritual beliefs on me and leaves me free to explore while gently guiding me. It is as though she watches over me without intervening, but shows me the helpful tools that can help me when I am stuck or at risk. This combination of secure guidance and freedom works very well for my process and I get the feeling that I am blossoming even though sometimes life makes me wither. One of the most important insights for me is that my "sexual being" is not separate from other aspects of my development. There are many aspects of my self that need healing and although they might not be obviously related, my Yoni has always been and is present all the time in connection with other parts of my body-mind. As I find these connections and allow my body parts to communicate – I find strength that I couldn't believe was inside!! I wish that a teacher like Sorah was there when I was a teenager (or even little girl) becoming aware of my body and struggling to live in harmony with my environment. Since that was not the case, I feel especially grateful that Sorah is there Now to help me give birth to a new joyful self, learn to nourish it and at the same time honour and embrace the inner child that was there in the past.
- Priyanka (India)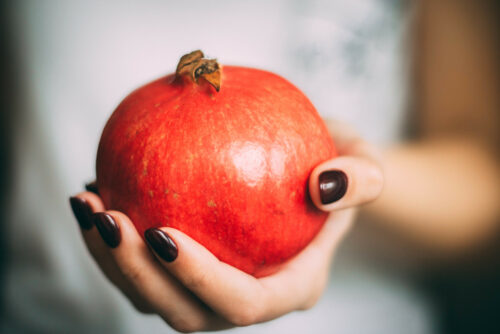 ABOUT ME
==========
When I realized that my sexuality is a big part of my life and also inhibits it, I set out to understand the background of it better to be able to change my life thus.
Sexuality, body, emotion, arousal, gender, being a man and a woman, tantra, eroticism, myth and massage are just a few of the terms I used to read books and attend schools about - subjects I dared to go deeper and deeper into thus getting an extensive and unconventional view of what always accompanies us from birth to death. Our sexual identity and our sexual self-image.
In addition, it has always been my concern to give a space for women which isn't defined by exclusion and competitiveness, but participates in the well-being of each other.
Thus, I have made a meaningful concern and a matter of the heart to my profession. At the moment I live with small children and I am married. My personal learning path is therefore not completed. And that's exactly what I want to share with you: a relationship at eye level.
MY BACKGROUND
=================
Former singer and songwriter. Apprenticeship as a commercial employee and work in several companies, among others as a promotion manager at Universal Music and media specialist at Blue Balls Music. Several trips and residences abroad including California.
Born in 1979 in Zurich. Married today and mother of two children.
From 2012 studies of tantra massage and tantra philosophy (Diamond Lotus, Sexological Bodywork, Nhanga Grunow), contact dance and sexuality ( Schwelle 7 ) and 2015 - 2017 the basic course Sexocorporel for medical professionals, 2017 completed at ZISS Zurich. However, I have not finished the women's womb process accompaniment after Tatjana Bach.
Certificate for Health Practitioner (BfG), acquired in 2017 by Dachverband DGAM, German Association for Alternative Medicine
Several years as a tantra and woman masseuse and as a coach for sexual concerns.
From 2017 foundation of the health practice (BfG) for sexual development in Tübingen with the mission to accompany people in their sexual becoming, growth and change and to bring them into harmony with themselves and their environment.
My wide-ranging experience and knowledge background proves to be unique and very helpful in dealing with today's concerns of my clients.
Dates & Facts
Experience

Tantramassagen für Frauen seit 2013

Sexualberatung seit 2016

Eigene Praxis als Gesundheitspraktikerin seit 2017

Leitung von Gruppen seit Herbst 2017

Schoßraumarbeit für Frauen seit 2018

Herzraumarbeit für Männer seit 2023

Languages

English, German

Qualifications

Sexocorporel Sexual Therapy Training

Tantric Massage Practitioner Andro® L1

Perlentor Yoni-Massage Practitioner (Nhanga Grunow)
Background & Training
Tantramassage nach Andro (TM Level 2)
Schoßraum-Prozessarbeit n. T. Bach
Sexocorporel Sexual Therapy Training
Perlentor Yoni-Massage Practitioner (Nhanga Grunow)
Training in Sexual Coaching and Yoni-Massage, specialized in female clients.
Start of Training, 3/2015
Certificate, 3/2015
Nur das Spiegelseminar, 3/2015

Tantric Massage Practitioner Andro® L1
Contact
email hidden; JavaScript is required