I work with women who want to live in their full feminine and sexual essence.
Offers
Classes and Workshops

Online Practitioner / Online Classes
Philosophy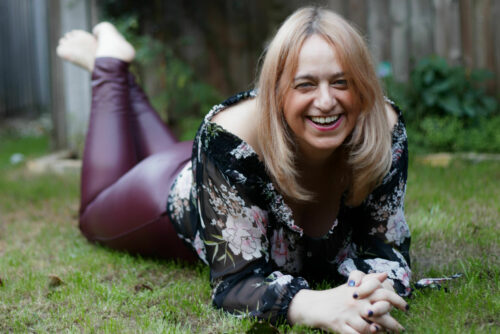 I work with women who want to live in their full feminine essence. Women are naturally powerful! We are innately sensual, passionate, spontaneous, compassionate, creative, intuitive, open, vulnerable and authentic.
So often in our society, we have had to suppress ourselves. This can lead us to feel a deep sense of shame, not feeling like a woman, not feeling attractive or feeling like we can get love no matter how hard we try. Over time, that can lead to not wanting sex, or not feeling sexual, or maybe you are having sex but it's not satisfying you and it feels like there is something missing. There may be a numbness or disconnection and a feeling like something is wrong with you.
However much it feels like there is something wrong with you, there isn't! We just weren't taught how to access the deeply sensual, powerful, sensitive and vibrant parts of us.
I work either on a one-to-one basis or in group workshops. One-to-one sessions can be in person or on zoom. They are learning-centred, based on what you want to work on and what you want to achieve. The sessions could contain coaching, theory about sex and your body, practical exercises and working with your body.
My Story
From about 7 or 8 years old I felt stirrings in what I now call my yoni area. The only way I can describe it was a feeling of burning, fire a void that needed to be filled. I found myself putting toys or rough objects in my knickers to try and satisfy the cravings I had there. Which satisfied it for a while but the cravings got stronger and stronger so I started looking for more things that would satisfy it, sharper things such as forks and knives. Not really to hurt but somehow to try and match that feeling to give it what it needed. Over the years I tried different things, I got into more and more pain which satisfied it for a while.
And then I was with partners who didn't want to do that for me, I felt like there was something wrong with me for wanting that, so I stopped it, pretended it was all ok, and slowly over time those feelings went. But so did my feelings too, I didn't realise till I started doing Tantra how dead I had become, how much I had stopped playing, stopped laughing, stopped dancing, stopped flirting, stopped singing, stopped being me. I started becoming afraid, afraid to say the things I wanted to say, share my deep needs and desires because they might be rejected as they had in the past. Afraid that nobody would ever want to fulfil those desires and match them in the intensity I felt so many years before.
Then I found personal development, Tantra, Sexological bodywork and coaching. I started my own journey of healing and discovery. Discovering that the fire I felt in my yoni was ok, I just hadn't known how to be with it, how to harness it, how to connect it to love, to who I really was. I found a partner, who matches me, who has supported my healing and learning in discovering who I really am. Now I want to bring this learning to women.
Dates & Facts
Experience

Landmark Coach and Seminar leader from 2007 - 2016

Clean coach training 2021

Tantra trainings from 2016

Tantric Massage training 2019

Languages

English

Qualifications

Certified Sexological Bodyworker
Background & Training
Certified Sexological Bodyworker