Quynh brings her knowledge, passion, and compassion to helping people to enhance their connection to sexuality and spirituality, to embody the erotic in mind, body, and soul.
Philosophy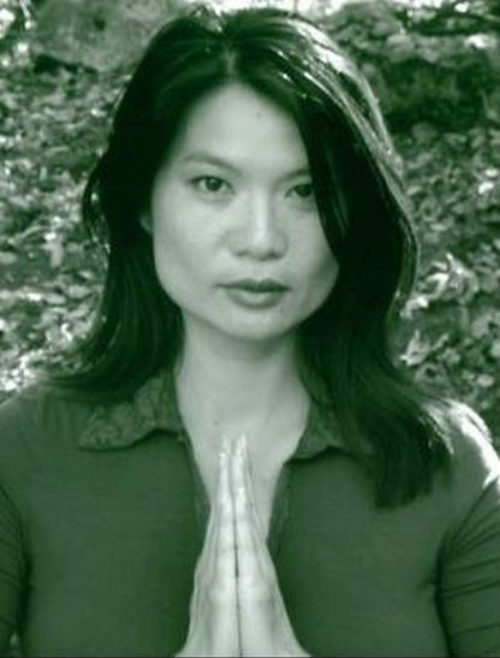 About Quynh

Quynh is a sexological bodyworker, poet, painter, dancer, and researcher. 

Quynh's core belief is that nature is life's greatest teacher and her craft involves the aligning and balancing of objects, people, and energies to create better flow. Her passion is to empower people to create authentic, loving, pleasurable relationships with themselves, others, and Mother Nature.
She has earned her Certification in Sexological Bodywork from the Institute for Advanced Study of Human Sexuality in San Francisco in 2016. 

She received her Certification in Acupressure massage in 2009 from the Acupressure Institute in Berkeley, CA.
She has also taught yoga and qi gong classes for the last 15 years.
Testimonials - Individual Sessions
"Quynh is a profoundly gifted practitioner with amazing presence, sensitivity and deep knowledge. She guides how we can embody the fullness of our capacity for love and bliss, without repressing or ignoring what is difficult. I feel so blessed to have had the opportunity to work with Quynh."

"I have been working with Quynh as a sexology client for the last year and have made great strides in owning and expressing my eroticism in a more pleasurable and authentic way.  I have learned a great deal from Quynh about practices that lead to more embodied pleasure, and I have more awareness around my relating patterns both emotionally and physically.  Quynh is a great guide and ally in my increasing happiness with my sexuality"
E.S.

Dates & Facts
Languages

English

Qualifications

Certified Sexological Bodyworker
Background & Training
Certified Sexological Bodyworker
International professional training for somatic sex educators. Recognized by the Association of Somatic and Integrative Sexologists (ASIS).
Start of Training, 2/2016
Certificate, 9/2016