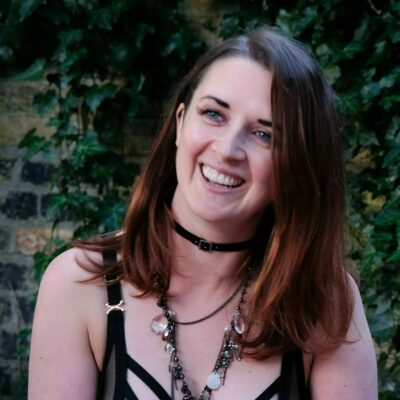 Gemma
Liverpool, UK, Manchester, UK
I create permissive environments for people to explore their unique pleasure identity, play with their erotic edges, and express their desires and needs in an empowered way. See more at https://www.thesensualitysensei.com
Offers
Classes and Workshops

Online Practitioner / Online Classes
Philosophy
"People say that what we're all seeking is a meaning for life. I don't think that's what we're really seeking. I think that what we're seeking is an experience of being alive." Joseph Campbell
I am on a mission to make pleasure a priority in our everyday lives.
Pleasure in its broadest sense - a feeling of happy satisfaction and enjoyment - is something we all have access to regardless of our age, gender, sexuality, financial or relationship status, and experience. And we deserve an abundance of it.
Pleasure is a portal into who we truly are and what we are capable of being.
I believe that by prioritising pleasure, we can show up with all of our passion, curiosity, and authenticity for ourselves, our relationships, work, and communities. That feels pretty important - and very much needed - right now.
In addition to my professional training, I draw upon personal experience in embodied practices, alternative relating dynamics, and conscious sexuality, BDSM, kink, and LGBTQ+ communities.

Dates & Facts
Languages

English

Qualifications

Certified Sexological Bodyworker
Background & Training
Certified Sexological Bodyworker
Conscious Kink and Shadow Tantra practitioner training
Embodied Facilitator Course