Do you want to ... enhance your sexual potential? ... tackle sex. problems and issues with relationships? ... experience more joy + sensuality with your body? ... gain confidence and trust in your body? This is the way to go!
Offers
Classes and Workshops

Other offers
Philosophy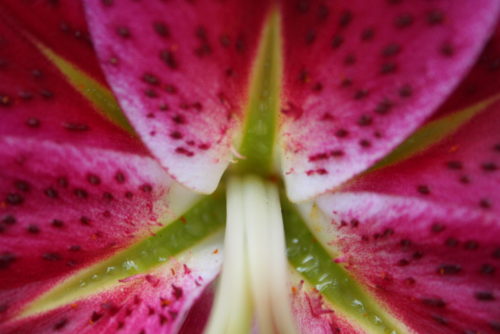 First: My website sensuall.ch has not been translated into English, but you can find some of the information translated on the following website: https://nicolestruebin.ch/en/
--------------------------------------------------

When I was in my 40s I thought to myself: There simply has to be more to be found in sexuality than I already know, and I attended my first Tantra seminar a little later.
Since then, my sexuality, but also many other areas of my life, have changed quite a bit.
What has changed?
My life has become much more colorful, lively and pleasurable. Consequently:
- I gained an inner clarity, where my passion is

- A richly filled "toolbox" which I offer to my clients
After more than 16 years of tantra, body awareness, personal development and coaching, I feel deeply touched to be able to hand over that rich knowledge.
The following things are very important to me:
- Clarity about what is and what you want to achieve
- Using all my skills efficiently to achieve the goals you want to achieve

- respecting for personal boundaries

- respect for the choices  my clients have made in their past (it is not up to me to judge anything, let alone make them change anything they do not want to change)
- Dealing with sexuality in a respectful and natural way. I deeply believe that our bodies have been given to us to enjoy them as much as we can, since sensuality and sexuality is a source of strength and joy.
- enough time for trustbuildung, so that it gives a solid ground to stand upon also in difficult moments that might arise in the process.

- enabling experiences that nurture and open new horizons
- Handing over of enriching knowledge from other cultures, which is less known in our sexual culture
- to strengthen and expand resources that already exist
MY PLACES OF INSPIRATION AND LEARNING
can be found on https://nicolestruebin.ch/en/about-me/
Dates & Facts
Experience

Tantric massages, systemic work, coaching, awareness and personal growth,

Tantric Year Training (shimainstitut, CH)

Various massage classes at Sexological Bodywork ZH

Tantric Journey / Emotional Detox Bodywork, London

Work with the inner child

Languages

English, German, French

Qualifications

Sexocorporel Sexual Therapy Training
Background & Training
Tantric Journey / Emotional Detox Bodywork, London
Sexocorporel Sexual Therapy Training
Organizational development and management (including Coaching )