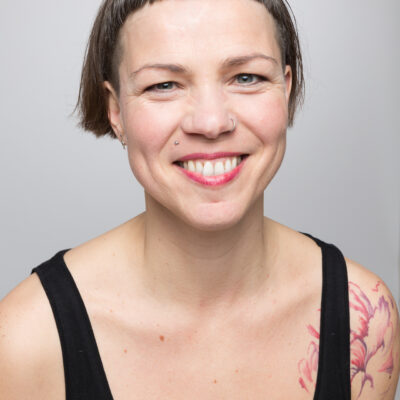 Katja von der Forst
Berlin
"I see my work as a contribution to a sexual culture that enables people of all sexual orientations and gender identities to enjoy their sexuality in a sovereign way and as a natural and vital part of life."
Offers
Classes and Workshops

Online Practitioner / Online Classes
Philosophy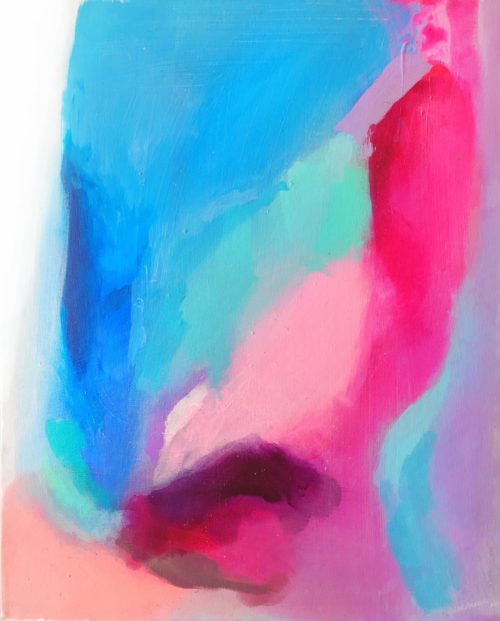 Why do I do this job? Because I love humans and because I am convinced by the "Super-Power" of liberated sexuality! I have made it my goal to accompany people to connect lovingly with themselves, their bodies, their emotions and other people and to feel free, comfortable and fulfilled in their sexuality.
*
I have worked for many years as a qualified social pedagogue in the education and counseling sector and have advised and accompanied hundreds of people from young to old and families in various matters. Thanks to a personal crisis in 2015 and a subsequent intense sexual and personal research journey, I was allowed to realize that sexuality has immense power and is an inherent source of life energy in the body. I was totally impressed! The inclusion of the living knowing body, was for me the decisive key to more self-determination, independence, self-direction, self-love, health and joy of life! I also wanted to bring other people closer to this magical nature-given elixir, to open them up and make them discover more deeply. I made this from then on my professional vision until today!
*
In my Sacred Touch Rituals, Counseling Sessions, Coaching processes, Workshops and Courses I teach need-oriented: profound anatomical knowledge, knowledge about body awareness, mindfulness and self-love, knowledge about a relational-consensual language, techniques of self- and stress regulation, knowledge about SlowSex, knowledge about alternative forms of relationships, Massage and Tantra.
I offer my work to individuals, couples and groups and am passionate about designing individual workshops, courses and events on the topics of sexuality - body awareness - health.
I offer a free initial consultation via video call. For this, contact me directly at: katjavonderforst@gmail.com
*
Guest / client feedback
1)
"If I had to describe the sex coaching with Katja in one word, it would be "holistic". I always had the feeling that she sees me as a whole person and has me in mind. I always felt seen and addressed in my wholeness and so a process began in me, at the end of which I actually feel much more "whole". I felt seen: In my feelings, in my thoughts, in my desire and in my arousal, in my sexual preferences, in my nakedness, in my body as it is. In my way of moving and expressing myself. In my whole being. I have never felt so holistically seen in any coaching or therapeutic process - I have experience with various body therapies and a lot of bodywork, but without including sexuality. I was accompanied throughout the whole coaching process by a feeling of wonder and gratitude: About the fact that this is possible. That it really exists - such a deeply holistic learning and research space in which I can explore my sexuality just for me with a professional counterpart. But also not only my sexuality separated from the rest of my life and my feelings, but everything together."
2)
"It was the year I started the journey to myself. The year it was all about me, which was very unusual at first. Then I dared to do a sexual coaching in three parts, 4 weeks apart. I learned an incredible amount about myself . About my body, about my reaction to touch, about (unexpected) possibilities, about courage and self-confidence. I wanted to understand myself better, because only then can I have any sex say what I want and what I don't - if I know it myself. Honestly, I should have done it much earlier! And I seriously wonder why young women learn so little about their own bodies, about their own needs. In any case, I came a long way in the past year and look forward to further experiences in 2020! Thank you for that! "
3)
"... about three weeks ago I was very lucky to get to know you and the magic of your touch. After a short time, my initial nervousness was gone; this was thanks to your very liberating and contagious laugh. You have me like this Mindful and with great sensitivity accompanied during these two hours that I could let go of everything and indulge myself completely. Your massage was a unique composition of warmth, sensuality, playfulness, shared laughter, a deep feeling of security, passion, eroticism and great love I was particularly touched by how much you responded to me in every single moment and how intensively you stimulated each of my senses, and I thank you from the bottom of my heart for the coat of love that you put on me in the end! Effect in everyday life more than clear! "
4)
"For my friend and me, Katja organized a workshop called" Among friends ". She prepared several topics on sexuality and communication we had been interested in and wanted to dive deeper into. For example: Female and male anatomy & orgasm, communication skills about sex or while being in a sexual arousing situation, different methods used for tantra massages and masturbation. We met her ... in a warmhearted atmosphere. During every second of the workshop we felt comfortable and invited to ask questions or talk freely about our experiences Katja proposed us exercises, books, tools and questions to talk, try, laugh and discuss about. I am very glad I have met her and made this experience since topics on sexuality are still in a kind of mysterious or superficial state in our generation or most surroundings. For me Katja created a nice platform of exchange in a very respectful and sensitive way. I appreciate her sense of guidance, knowledge and passion to spread the word! "
*
For more info check out:
www.katjavonderforst.com
www.sexologicalbodywork.berlin
Dates & Facts
Experience

Tantric Massage Therapist since 2014

20 years of Coaching Experience

15 years of practicing Eastern Meditation Techniques and Yoga

Languages

English, German

Qualifications

Certified Sexological Bodyworker
Background & Training
Certified Sexological Bodyworker
Sacred Sexuality Practitioner Training (School of Erotic Mysteries)
Wheel of Consent for Professionals (Betty Martin)
Erotic Mysteries Deep Dive with Seani Love from the movie "Touch me not"
Tantra & BDSM I (TantraArt)
Tantra Kaula Yoga Teacher (Durga Tiger School Ecuador)
Quodoushka - Indian-shamanic approach to sexuality (Batty Gold, Rose Fink - ZEGG)
Holistic - Intuitive Thai and Hawaiian Massage (Osho UTA Institute)
Authentic Movement (Pantarhei Institute)
Training in Dance and Movement Therapy (IEK)
Primary Therapy Assistant (Osho UTA Cologne)
"In the mirror of the volcano" (Pearl Gate: Nhanga Grunow)
"The Sensual Journey" (Pearl Gate: Nhanga Grunow)
Basic Seminar Tantra Massage ( Ananda Wave / Michaela Riedl)
Body Therapy & Bioenergetics (Ilka Stoedtner)
Self-Experience Seminar "Primal" (Osho UTA Institute)
Primary Therapy Assistant (Osho UTA Cologne)
Self-Experience Seminar "Freedom - Courage to be yourself" (Osho UTA Institute)
Self-Experience Seminar "Tantric Women" (Osho UTA Institute)
Degree in Social Pedagogy (Niederrhein University of Applied Sciences)
Directions
Raum für Heilung
Elsa-Brändström-Str. 4
13189 Berlin
Get Directions